Southern maine's finest furniture
Upholstery Shop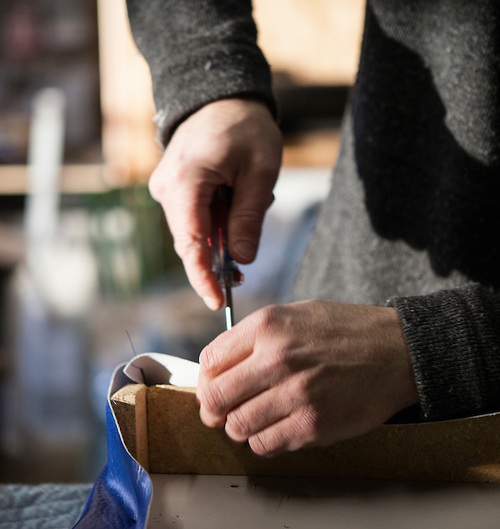 SERVICES
Maine's Best Upholstery Shop
"Pistol" Pete Faris came to upholstery by way of technical theater, where he spent 10 years managing the prop shops of major theater companies from New York City to Tacoma Washington. Pistol Pete's Upholstery was founded in Portland in 2006, and is now located in Yarmouth Maine, right off of Exit 17. We carry a wide selection of fabrics and leathers for indoor, outdoor, marine, and commercial upholstery jobs, and offer furniture pick up and delivery in the greater Portland area. We have experience working with customers on everything from small residential or marine projects, to multi-part commercial jobs. You can see our work around Portland at Hugos, Walters, the Portland Public Library, Empire, and The East Ender, to name a few.
Contact us to get started
Aside from standard furniture we also upholster:
Marine seat cushions

Hotel headboards

Pillows

Window seats

Restaurant booths

Antique furniture

Window cornices

Poofs

Custom upholstered headboards

Upholstered blanket chests
About the Shop
Founded by "Pistol" Pete Faris in Portland, Maine in 2006, Pistol Pete's Upholstery Shop now has a team of upholsterers waiting to expertly breathe new life into your old furniture. All furniture upholstery, pillows, and cushions are done in our converted barn in Yarmouth, Maine.